Orange County Robotic General Surgery
Dr. Khosravi, M.D., FACS offers a wide range of procedures using traditional surgical techniques, laparoscopic surgical techniques, and robotic-assisted laparoscopic surgical techniques. Dr. Khosravi is one of the first and best surgeons in the country to complete an advanced MIS robotic general surgery fellowship. We are committed to improving the lives of patients in a wide array of general surgery problems, including ventral hernia, inguinal hernia, gallbladder disease, acid reflux, and colorectal disease. Minimally invasive surgery allows for faster postoperative recovery, less pain, and fewer complications associated traditional open surgery. While every patient is different, we are committed to identifying the best course of treatment for every individual.
Opening Hours
Call : (714)-541-4996
Need Help?
Just make an appointment to get help from our experts
Ventral Hernia
Do you have a bulge in your abdomen that has grown over time? Have you always had this or did it start after a previous surgery. Is the bulge uncomfortable or cause you pain?
If yes to any of these questions we can discuss with you
 What is a hernia and how they form
 Common symptoms
 What can happen if left untreated
 Uncommon but dangerous emergencies
 Surgical options for repair
 What to expect after surgery
Groin hernia
Do you have a bulge in your groin that seems to be growing over time? Have you always had it or developed it after doing some lifting? Do you have a bulge again after having had a previous groin hernia repair? If yes to any of these questions we can discuss with you
 What is a groin hernia and how they form
 Common symptoms
 What can happen if left untreated
 Surgical options for repair
 Options for recurrent hernias
 What to expect after surgery
Gallbladder Disease & Gallstones
Do you have bloating, heartburn, or pain after eating the foods you like the most? Are you avoiding the rich foods you used to enjoy because of symptoms? Has your doctor told you that you gallstones may be causing your symptoms? If yes to any of these question we can discuss with you
 What does the gallbladder do
 Why do gallstones happen
 The symptoms they can cause
 The different conditions they can lead to
 Options for gallbladder surgery
 Expectations after surgery
Achalasia, Acid reflux & hiatal hernias
Do you have severe acid reflux that is still severe despite being on medication? Do you feel that food gets stuck in your chest when eating? Has your gastroenterologist informed you that your symptoms are because your esophagus does not function normally or your stomach has herniated up into your chest? If yes to any of these questions we can discuss with you
 Problems caused by severe acid reflux
 Problems in having your stomach in your chest
 How the esophagus is affected in achalasia
 Treatment approaches for each conditions
 Operative options to treat symptoms.
 Expectations after surgery
Colon cancer & Diverticulitis
Have you had multiple bouts of antibiotics caused by pain from diverticulitis? Has your diverticulitis in the past been severe or complicated? Have you recently been diagnosed with a colon cancer after having bowel movement problems or on routine screening? If yes we can discuss with you
 what is diverticulitis
 The different types of colon cancers
 The surgical options and risks
 approaches to speed recovery
 expectations after surgery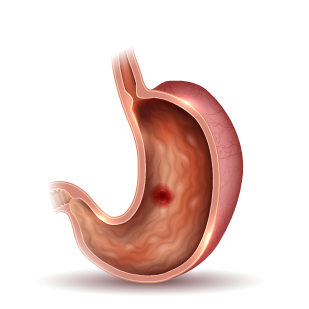 Gastric Cancer & Stomach Disease
Do you have stomach ulcers that do not seem to get better with medications? Have you recently been diagnosed with a stomach tumor? If yes, we can discuss with you
 why ulcers form in the stomach
 complications they can lead to
 surgical options for removal
 different types of gastric cancers
 surgical approaches to tumor resection
 what to expect after surgery
View Details