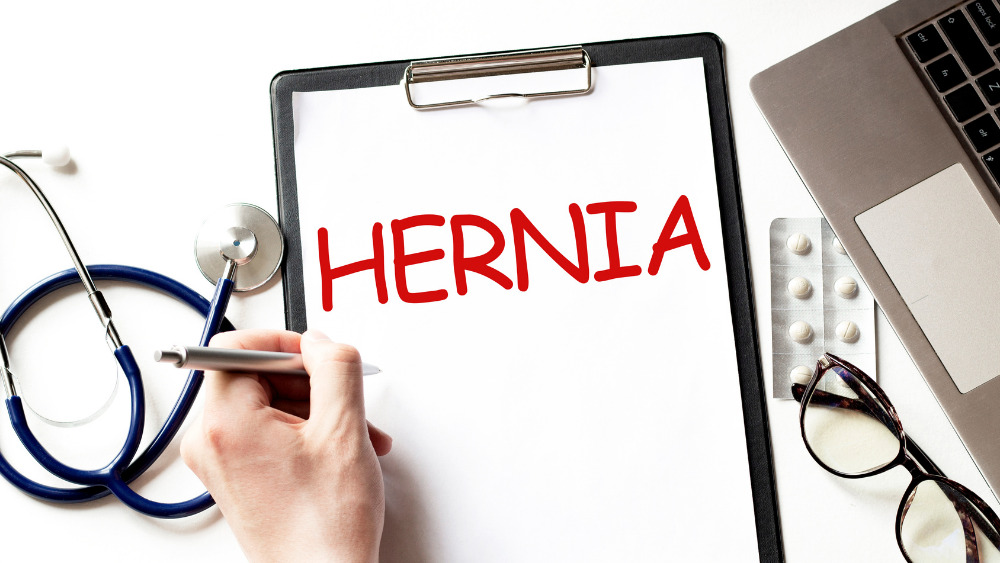 Suppose you've been experiencing hernia symptoms or suspect that a painful bulge in your abdomen or chest/diaphragm area is something serious. In that case, it might be time for you to see a hernia doctor. Hernias are nothing to take lightly. Whether you experience pain, acid reflux, or other symptoms intermittently, you need to get a formal diagnosis as soon as possible. The longer you wait, the larger your hernia can grow. Also, complication risks often increase with time, and the symptoms can become quite unbearable.
Some people go to a primary physician or general practitioner for hernia care. A proper diagnosis is necessary and is the first step toward learning treatment options. Lab work and additional diagnostics are required. There's nothing wrong with seeing a general surgeon for hernia repair. But there are benefits to seeing a hernia specialist or surgeon instead.
Surgeon Experience Improves Patient Outcomes
When it comes to surgery, you are putting your life in the hands of the surgeon you elect to repair your hernia. Specialists have significantly more experience under their belts than general surgeons and doctors. Numerous studies indicate that surgical volume has a significant impact on patient outcomes. In other words, high volume hernia doctors and surgeons have the experience and knowledge to overcome unexpected issues or complications that may arise during treatment or surgery.
Even with careful preparation and planning, there may be circumstances that require the surgeon to make adjustments to the procedure to fix the hernia. A general surgeon is not equipped to handle last-minute changes or unexpected issues. The risk of mistakes is higher, meaning there's an even greater risk of complications or hernia repair failure. There's also an elevated possibility of the hernia returning in some cases.
For example, when your vehicle's transmission fails, it may seem like a good idea to take it to a general auto repair shop or mechanic. Doing so means you run the risk of shoddy repair work, higher repair costs, or a poor experience overall. Not to mention the inconvenience of your vehicle possibly being out of commission much longer than necessary or needing more extensive repairs.
However, taking your ride to a transmission repair shop or mechanic means you gain greater peace of mind and protection against problems like those mentioned above. The same goes for choosing a hernia surgeon or doctor for treatment. If you have the chance to select your hernia doctor, opt for one who is experienced for greater peace of mind against the uncertainties and a better outcome.
Advanced and Minimally Invasive Treatments Options
Many general surgeons lack the time, resources, and skill to perform hernia repairs utilizing advanced and minimally invasive techniques. Surgery is a major and traumatic event for the body. Not to mention, each patient's situation is unique. Older, outdated, or open surgical practices may be convenient for some patients, but they are not always the best or the most practical solution for everyone. Seeing a hernia doctor gives patients greater control over their situation, from the preoperative phase to recovery and beyond.
Hernia specialists are more likely to recommend minimally invasive and advanced treatment options that are more beneficial to patients than general surgeons. The advantages of having advanced hernia treatment or surgery are numerous. Downtime is shorter than traditional procedures, meaning patients recover faster.
There's also less cosmetic evidence. It's no secret that cuts and incisions can leave unattractive scarring, bruising, swelling, etc. Many of today's advanced hernia treatment options minimize those effects. Many hernia repairs are done laparoscopically, with an advanced medical robotics system, or via minimally invasive techniques that cause less physical trauma to the surgical area. The result is less pain and activity restrictions and a faster return to normal for most patients. There's also considerably less noticeable bruising, redness, and swelling.
Eliminates the Need for Additional Care
Choosing a poorly qualified surgeon or general doctor for hernia care increases the likelihood of needing additional treatment in the future. While it can be beneficial to see a regular doctor for a diagnosis or preliminary treatment recommendations, be cautious. Choose an experienced specialist to provide the best care for your particular health concern.
A hernia repair specialist understands the ins and outs of the different types of hernias and the various ways to repair them. They also know how to explain matters so patients can effectively make the best-informed decisions about their care.
Set aside time to evaluate potential doctors besides those your primary or general physician recommends. Also, don't stop your search because you're more comfortable or familiar with a particular doctor who doesn't necessarily have the appropriate credentials or expertise.
Southern California's Leading Hernia Care Specialist
You owe it to yourself and your loved ones to research and find the best-qualified hernia doctor for your needs. Choosing a good surgeon may seem daunting, but the benefits far outweigh the risks of going with an inexperienced or general surgeon.
Dr. Khosravi, MD, FACS, is a hernia and abdominal wall reconstruction specialist. He's board-certified and highly adept at utilizing traditional and advanced practices and robotic technology to treat all types of hernias. He's a high-volume hernia doctor and the founder of Orange County General Robotic Surgery center, the leading provider of advanced laparoscopic and robotic surgery in Southern California.
To find out if inguinal hernia repair surgery is right for you, Contact Orange County General Robotic Surgery at (714) 706-1257 for a consultation with Dr. Abtin H. Khosravi.